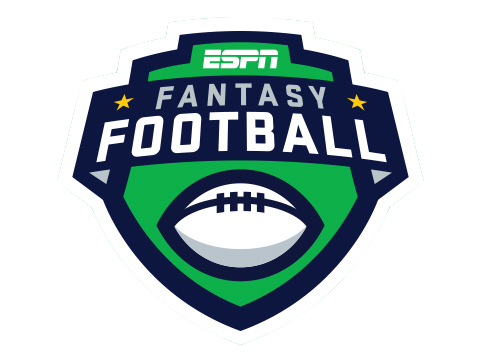 ESPN Fantasy Football
Week 7 is here. The fantasy football season grind continues. There are a plethora of key matchups this week that can give your team a much-needed win. The Atlanta vs. Detroit matchup looks like a fantasy-owners dream matchup. If you have players on either side of that game, get them into your lineups!
Start Them
Antonio Gibson (RB), Washington
Gibson was in this category last week, and he remains here. The Washington Football Team plays Dallas in a game that has potential playoff implications. The Dallas Cowboys defense has been horrendous. The Dallas defense has been unable to stop anybody this season
and allowed Kenyan Drake to double his season high in fantasy points last week. Gibson is a great start in the flex or as an RB2.
Matthew Stafford (QB), Detroit Lions
This is simple. Stafford is a fantastic quarterback. Atlanta is the worst team in the league against opposing fantasy QB's. Unless you are fortunate enough to have Mahomes or Wilson as your starter, Stafford seems like a very good play this week.
A.J. Brown (WR), Tennessee Titans
The Steelers defense is scary, sure. Much of that fear is because of their defensive line and linebacking core. The secondary in Pittsburgh has actually been pretty friendly towards fantasy wideouts.  The Browns may have struggled last week, but previous to that Travis Fulgham and Will Fuller had big days for fantasy owners. Expect Brown to follow suit.
Cole Beasley (WR), Buffalo Bills
Beasley hasn't been great this season, but he has been far from bad. The slot receiver has hovered around 12 points just about every week. The Jets are a bad football team, so the Bills should be up early in the game. Even with what should be an early lead and an easy win, Beasley should probably keep his production right where he's been all year.
Others to Start: Devin Singletary and Matt Ryan
Bench Them
 Le'Veon Bell (RB), Kansas City Chiefs
Don't start him, yet. His time will come. It's best to play it safe this week and see what the Chiefs offense does with him in his first week as a member of the defending champions. I would anticipate the Chiefs to use the ground game more today due to the conditions in Denver, but Bell's role is a major question mark.
Jared Goff (QB), Los Angeles Rams
Goff is starting to return to 2018 form, where he was a great option in fantasy. Sadly, for Goff's fantasy owners, playing the Bears hasn't been great for anyone's fantasy fortunes. They have given up one receiving touchdown to a wide receiver in 2020.  This week may be a good one to hold off on Goff.
Cleveland Browns Wide Receivers
The Browns receivers have had a rough season. OBJ has flashed in his game against Dallas, but who hasn't dominated Dallas? Jarvis Landry struggled in round one against Cincinnati, only grabbing three balls. Baker Mayfield's injury is another factor, as we saw him struggle mightily last week. Don't expect this game to be a Browns loss, but expect them to try and use the ground to win.