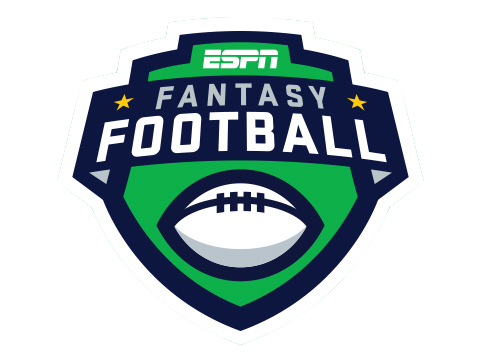 ESPN Fantasy Football
Must Starts
Brandon Aiyuk (WR), San Francisco 49ers
Aiyuk has been improving this season. He had over seventeen points last week against New England, and didn't even score a touchdown. This week he gets to face off against the lowly Seattle defense, who has allowed more points to fantasy wide receivers than anybody else this year. With the loss of Deebo Samuel, expect Aiyuk to rack up the targets.
Jimmy Graham (TE), Chicago Bears
Graham has had a resurgent year in his debut season in the Windy City. Graham is a top-notch tight end in fantasy, and this week he gets a Saints defense who has given guys like Robert Tonyan big weeks in fantasy. Graham has been good for about eight points per a game, and this week he should be able to crack double digits.
Carson Wentz (QB), Philadelphia Eagles
While Wentz hasn't been the quarterback many anticipated this year, he has actually been a very good fantasy quarterback. Since Week 3, Wentz has only failed to crack twenty fantasy points in one game, which was against the vaunted Steelers defense. This week he gets the sorry Dallas Cowboys, and their defense who has made just about everyone that competes look good. This should be a great week for Wentz.
Jonathan Taylor (RB), Indianapolis Colts
Taylor, a top twenty fantasy running back, is coming off of his bye week and heading to Detroit. The Lions run defense hasn't been strong by any means, and Taylor has consistently gotten right around fifteen points per game. If the Colts avoid early turnovers, they will be able to take a lead early and feed Taylor often.
Bench Them
DeVante Parker (WR), Miami Dolphins
Parker has quickly become one of my favorite fantasy receivers this season. Heading into this week, I have concerns. First, Parker will be playing with a new quarterback, as Tua Tagovailoa will replace Ryan Fitzpatrick this week.  If Parker and Tua aren't in rhythm, or the chemistry isn't there, he could be due for a bad week. He will also be lined up across from Jalen Ramsey, so that's another reason to bench Parker for this week.
David Montgomery (RB), Chicago Bears
Montgomery hasn't been what people had hoped this season, but by no means has he been bad. He has been getting more comfortable in his role as the season has progressed. The issue for him this week is that he plays a stingy Saints defense, who ranks just outside of the top five defenses against the run in Fantasy Football. Montgomery should be considered as a running back two, but if you have someone with a more favorable matchup, they should be in the lineup.
Tyler Higbee (TE), Los Angeles Rams
Higbee was dealing with a hand injury this week, but he should be good to go. Outside of his monster Week 2 game against Philadelphia, Higbee has been sub-par every other week. In fact, his last four games combined have been less total points than his week two game. Miami has been very good against tight ends in fantasy as well. Higbee should be warming the bench this week.
Drew Brees (QB), New Orleans Saints
Brees is in for an uphill battle this week. He will be missing Michael Thomas (again), as well as Emmanuel Sanders. Tack on the fact that the Bears defense has only allowed one quarterback to toss multiple touchdowns in a game this year, and you can see why there is some concern about Brees this week.