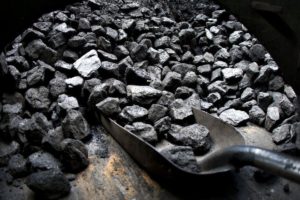 This past March, two large coal mines in Wyoming shut down after filing bankruptcy, Eagle Butte and Belle Ayr. They were the fourth and sixth largest coal mines in the country. While the ripple effect of their closures was felt by Wyoming taxpayers and vendors, how far has the ripple effect spread though, and how it is affecting western Pennsylvania and surrounding areas?
"We haven't seen any of that yet," said Blair Zimmerman, chairman for the Greene County Board of Commissioners.
Greene County coal mining is still as strong as ever. The county never felt any impact from the two closings in Wyoming, but also never felt any boost from President Donald Trump's presidential campaign promise for coal revival. Zimmerman also said that without the coal mining industry, Greene County wouldn't be surviving as well as it is.  
Other coal mining areas have not been as fortunate, however. Zimmerman explained more coal mines have been shut down during Trump's presidency than former president Barack Obama's eight terms. According to the Collation of U.S. Energy Information Administration and Reuters' data, more coal-fed power plants have shut down in America during Trump's first two years than were decommissioned in the entirety of Obama's first term as president. Since the peak in coal capacity in 2011, coal plants have decreased in numbers and production. 
Coal exports in general are diminishing as cleaner energy sources become more prevalent, even though Trump pulled the U.S. out of the Paris Climate Agreement. Breaking away from this agreement was supposed to make it easier for the revival of the coal industry.
According to an article from the Pittsburgh Post-Gazette, coal is declining across the country, and it is beginning to affect jobs. Norfolk Southern Corp., a Virginia based rail carrier, has begun to furlough workers. CSX Corps., another railroad company that has also taken action to try to stay relevant after the coal business, dived 19% in 2015. 
Once coal dies off completely though, many railways will be left abandoned. Norfolk Southern plans to dispose of 1,500 miles of track by 2020 and lay off 2,000 more employees in areas with less coal traffic, according to the article.
Luckily though, it seems coal mining in western Pennsylvania and Green County specifically is still holding on, even if sacrifices have to be made by companies to let the industry continue pushing through.