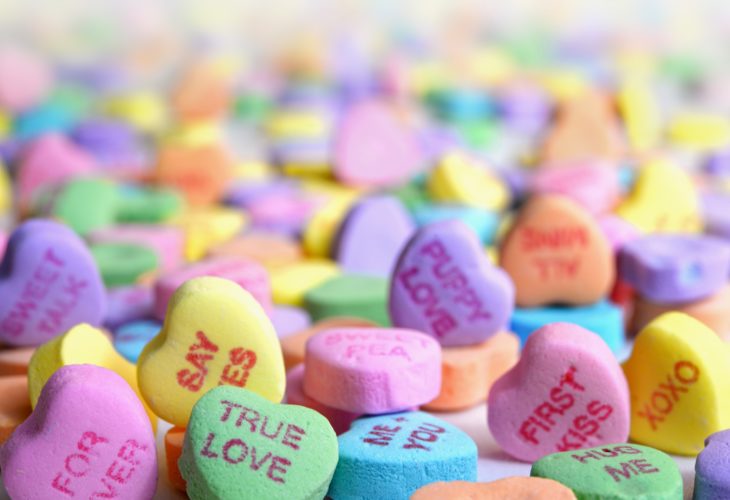 Photo by Laura Ockel on Unsplash
"Valentine's Day is kind of like our Christmas," said the owner of Five Kidz Kandy Kristy Vliet. 
Five Kidz Kandy has remained a local candy store for several years. Each year, their favorite holiday to celebrate is Valentine's Day. 
Why? The candy. 
Candy has been one of the biggest selling points for this romantic holiday for centuries.
The origins of handing out sweet treats started in the 1840s, according to History.com and is known as "cupid's golden age." 
According to Statista, approximately $27.4 billion in sales will be spent Valentine's Day, which is an increase of $6.7 billion compared to last year.
Aside from candy, being together with loved ones or a significant other is another Valentine's Day tradition. Plenty of activities are available in Waynesburg for couples and community members to attend if they want to celebrate the holiday. 
Several businesses are still creating events for Valentine's Day. Eva K. Bowlby Library will host an ENVY Escape Room on Valentine's Day. The theme of the Escape Room will be the 1920s. Ages 16 and up are encouraged to attend, explained Megan Ealy, youth services director. She said it is geared towards the older youth due to its level of difficulty.
Ealy got the inspiration from visiting an Escape Room in Morgantown. Ealy and her team decided that a team building exercise would be beneficial. As a result, Ealy wanted to bring the same type of event to Waynesburg. 
Ealy said part of the library's mission is to provide unique events for the community at no or low costs and hosting an Escape Room is just one of those.
"We're excited to be able to provide this atmosphere and environment to the community of an Escape Room [to Waynesburg]," Ealy said. "We're excited to share some community fun."
Like the rest of the world, Waynesburg is just one region eager to spread holiday festivities to their community on Feb. 14. More businesses plan to announce events closer to the date of Valentine's Day, according to the Greene County Events team.