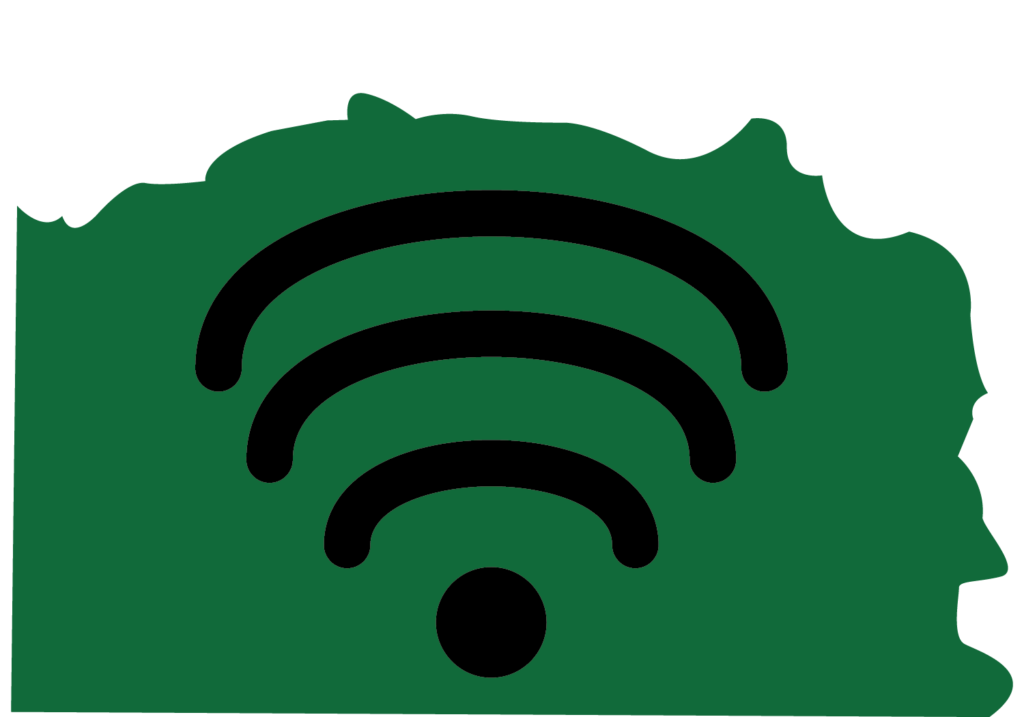 In September, the Greene County Commissioners Mike Belding, Betsy McClure, and Blair Zimmerman learned of news that the Appalachian Regional Commission (ARC) grant was awarded to Greene County. Recently, they applied for the National Telecommunications and Information Administration (NTIA) grant, and they are hopeful for a positive outcome with this one as well.
"We're in a pretty good light to be looked at to be awarded that grant," McClure said. "We are hopeful that we will get that grant."
Specifically with the ARC grant, Greene County was awarded $2.5 million for the broadband project. In addition, they obtained a $2.7 million partner match. As for the NTIA grant, if awarded, Greene County will receive $8 million for the project. With the grant, the company Windstream even offered to provide a $6 million match.
"We want to make good sense with the money we have," McClure said.
McClure intends to get as much money as possible from these and other grants, that way the use of local tax dollars for the project is limited. She mentioned how she has worked with Belding since their first day in office to address the Broadband issue. She is thankful the work is beginning to pay off.
Belding was also grateful that their efforts were finally seeing some reward.
"There's still a lot to be done," Belding said. "But we're very thankful for the grant."
McClure described how the county often receives less funding because of the smaller population. However, it often costs more money to provide internet access in spacious, rural areas. She feels the state needs to recognize this.
"In Greene County, it takes much more," She said. "A smaller population doesn't mean it costs less; it costs more."
Both McClure and Belding described the need to attract residents to Greene County. Both hope to reach the nearly 1,000 county residents that are either underserved or without internet entirely. They feel that easy access to high-speed internet is one of life's essentials.
Belding even raised the concern over the internet for school children. Especially during the current pandemic, he believes all children must have reliable internet.
"Children are behind as it is with the pandemic," Belding said. "The ones without internet are hurting the most. Even thinking about college in the future, internet is needed. And this Broadband project will help with that."
McClure and Belding also both addressed the potential of bringing in new community members with the internet. With county wide accessible internet, Americans can live in a rural environment while working a job remotely.
"The overall division is to bring broadband to the area so that people can move here and be able to access the internet no matter where you live," McClure said.
She wants Greene County to "be able to be modernized."
Belding also discussed the potential for remote employment while living in the county.
"People want a fancy, prestigious city job," Belding said. "But living in a city is expensive. People can still have those jobs, but live in a more affordable, scenic area here."
McClure described some of the hesitations for people moving to Greene County. She pointed out how residents in more urban areas often have broadband "at their fingertips," but those in rural areas are more limited. In her eyes, resolving this issue is the goal of the grant.
"Your job can be in New York City," McClure said. "But you can live here, you can work here, and maybe occasionally go there."
McClure hopes the investments into broadband really will improve the accessibility to reliable internet in the county. She feels Greene County has much to offer, and with the new popularity of working remotely, living in the county is appealing.
"The unique thing about Greene County is that from our interstate, you can access half of the United States within eight hours," McClure said. "That is pretty phenomenal."