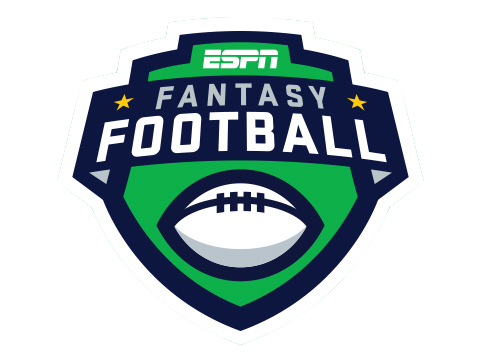 ESPN Fantasy Football
The 2020 NFL season is in full swing. That means fantasy football owners are well into their seasons. Injuries are already playing a factor in the fantasy season, as players like Michael Thomas, Kenny Golladay and A.J. Brown are all being ruled out this week. Below is a rundown of who to look for on waivers and who to start in Week 2.
Waiver Wonders: Who to Add
Russell Gage (WR), Atlanta Falcons
The Atlanta wide receiver racked up targets in Week 1, having the same amount as Julio Jones and Calvin Ridley. Gage caught 9 passes for over 100 yards. Additionally, Gage is coming into 2020 off of a strong finish to last season. If he continues to see targets in Week 2, you may want to add him to your roster.
Nyheim Hines (RB) Indianapolis Colts
Hines had a big week against Jacksonville, where he caught eight passes and scored twice. With Marlon Mack out for the remainder of 2020, Hines will play an even larger role in the passing game. Philip Rivers throws to his running backs frequently, so Hines will probably see a lot of targets. While Jonathan Taylor will see more carries, Hines will still be a valuable player, and will be of great value as a RB2/Flex player in PPR leagues.  
Anthony Miller (WR), Chicago Bears
Miller was a sleeper pick for me heading into the season, and I made sure to grab him in my deeper leagues. Miller looked good Week 1 with four receptions and a touchdown. Behind Allen Robinson, Chicago doesn't have a true No. 2 receiver, and I don't buy into Jimmy Graham having a big season. With Chicago facing the Giants Week 2, Miller should keep the momentum rolling. Add him while you can.
Week 2: Players to Start
Scott Miller (WR) Tampa Bay Buccaneers
If you are looking for a receiver who is going to get targets, don't skip over Scott Miller. Miller should see a bump from last week's game when he saw six targets. With Chris Godwin officially ruled out, and Tom Brady and Mike Evans seemingly not in sync, Miller should be in for a strong showing against Carolina.
Emmanuel Sanders (WR), New Orleans Saints
Sanders had just three receptions, but did salvage a touchdown in Week 1. With Michael Thomas out for potentially a few weeks, Sanders should be in your lineup. Starting Sanders should be a no brainer if  you believe in Sean Payton and Drew Brees getting the ball into the hands of their (current) top receiver.
Dallas Goedert (TE), Philadelphia Eagles
Goedert was highly underrated coming into 2020, and in Week 1 he showed why. With eight receptions for 101 yards and a touchdown, Goedert was the top fantasy tight end to start the season. With Zach Ertz drawing more attention from defenses, Goedert should continue to be a productive fantasy player. While Goedert doesn't have as high an upside as tight ends such as Mark Andrews, Zach Ertz, and Travis Kelce, he is still worth starting.
Week 2: Who to Bench
Mark Ingram (RB), Baltimore Ravens
Ingram has been a fantasy stud in years past, but those days may be over. After splitting carries with J.K. Dobbins, Ingram made very little impact in most fantasy leagues. Dobbins saw more touches near the goal line which is another bad sign for Ingram. He didn't even see a target in the passing game. The Baltimore backfield may be too crowded right now to be starting any of their running backs.
 James Conner (RB), Pittsburgh Steelers
Don't do it. While Conner may be tempting to start, he may not be fully healthy. While he should play, if you have other players you feel confident in to start as a RB2 or in the flex, it might be safer to throw them in the lineup. It's also not quite clear what role Benny Snell will play in the Steelers backfield. That could be a problem for Conner if Snell sees more snaps or carries in Week 2. Until we see Conner consistently produce and stay healthy, he should remain out of starting lineups.